Patagonia has had enormous success with upcycled clothing. Could other brands follow?
Posted by

Categories

Articles

Date

December 1, 2022
In this great article from FastCompany, Elizabeth Segran looks into Patagonia has had enormous success with upcycled clothing. Could other brands follow?
I didn't think I could pull of the bohemian upcycled look—jeans held together with safety pins and jackets covered in patches. But Patagonia has changed my mind. In late 2019, it launched ReCrafted, a collection of one-of-a-kind pieces made from scraps of fabric waste that are even more beautiful versions of its iconic products.
ReCrafted launched as an experiment, but over the last year and a half, it's proven to be a resounding success, says Alex Kremer, who overseas it as the head of Patagonia's used gear business. The brand has now sold thousands of handcrafted products made from clothes destined for landfill. Priced between $57 and $231, they cost more than new versions of the items, but customers snap them up so quickly they often sell out. Kremer is now making the case that it's possible for fashion brands of all sizes to upcycle products as part of their business and create a lucrative new revenue stream in the process.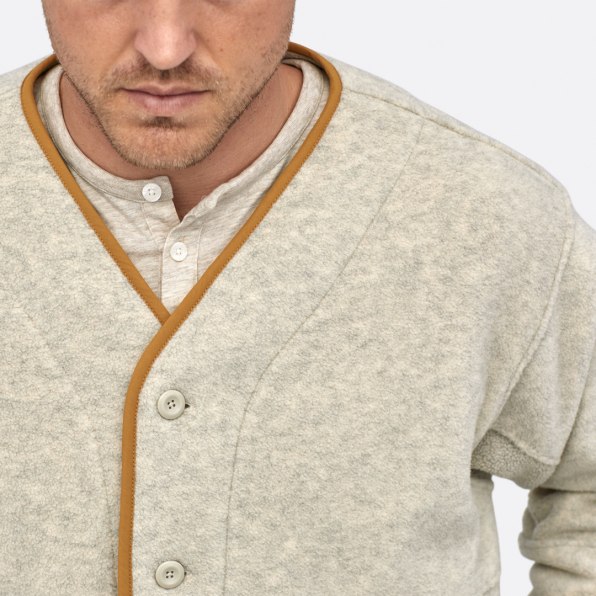 Upcycling was once a cottage industry devoted to die-hard environmentalists, but it's now in vogue. However, there's a dark side to this trend as some brands are jumping on the upcycling trend without actually changing their practices.
Take Zara, which partnered with the Council of Fashion Designers of America in December to enlist emerging fashion designers in upcycling vintage clothing. The catch? The designers had to use new fabric Zara provided. Zara went on to manufacture these designs using new materials, which were sold as a capsule collection at certain Zara stores. At first glance, the program appeared to be bringing upcycling into fast fashion, but in reality, the collection wasn't any different from a traditional one. (Zara declined to comment on this story.)
It's a shame because Patagonia's program reveals that it is possible for brands to make upcycling a part of their business model and in doing so, chip away at the fashion industry's enormous waste.
THE CHALLENGES OF UPCYCLING
The fashion industry has grown exponentially since the 1980s, when brands began manufacturing clothes cheaply overseas. Today, more than 100 billion garments are churned out every year, double the amount in 2000. And many consumers only wear an item seven times before getting rid of it, which means that the world is literally drowning in old clothes.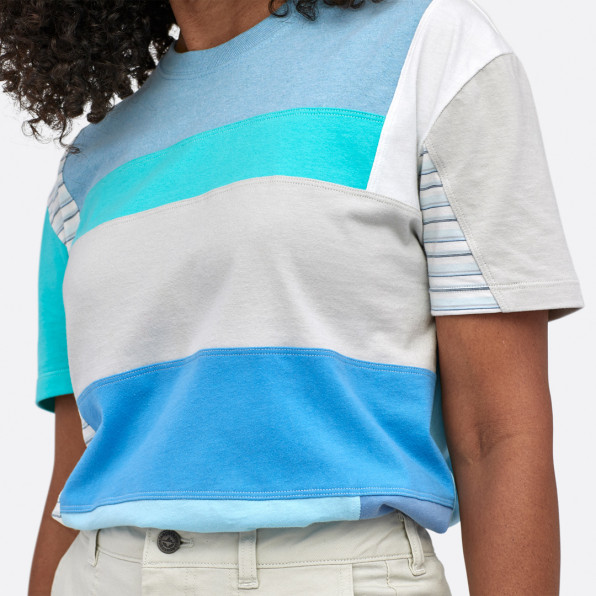 Patagonia has been working on creative ways to keep used clothes out of landfills. It offers repair services and a buyback program to resell secondhand clothing. But over the years, it's stockpiled items that are beyond repair, and Patagonia designers wondered how to responsibly use these items. "We were inspired by our customers who creatively repair clothes, as well as the many artisanal upcyclers who make beautiful products out of waste," says Kremer. "ReCrafted was our effort to upcycle at scale."
There's always been a subculture of sewers who have made new pieces from vintage garments. Over the past five years, some of these makers have had success selling on resale marketplaces like Depop and Poshmark. (I recently profiled Bella McFadden, who earned more than $1.26 million on Depop selling upcycled fashion.) Labels like FanFare and Zero Waste Daniel focus exclusively on upcycling. Similar to Patagonia, Eileen Fisher also upcycles its own garments in-house.
The main obstacle to upcycling garments is that it's time consuming and labor intensive. Apparel supply chains are designed to maximize efficiency: Brands create a single style, pick the fabric they want, then churn out identical pieces on a factory line. But when you're upcycling, you need to work with whatever scraps you've got on hand
The team at Patagonia decided that the key to making this program work was to streamline the process. They designed a dozen styles–including tote bags, jackets, vests, and tees–that would allow them to use materials on hand. For instance, they use hefty denim and canvas to make sturdy tote bags; while the overall shape of each bag is the same, the patchwork of fabric is unique. "We tried to align it with the traditional product creation path as best as possible, but we also wanted to use as much waste as possible," Kremer says.
Patagonia partnered with an LA-based company called Suay Sew Shop, which has expertise in upcycling, to manufacture the pieces. Suay's sewers take the patterns that Patagonia designs and make them out of bales of discarded clothes that Patagonia sends over every week. Kremer says Patagonia spends much more on the cost of labor for these garments, each of which takes several hours to make, but at the same time, the company doesn't pay for raw materials. "The fabric is free," he says. "We're paying for the creativity and the craftsmanship of these sewers."
CONVINCING THE MAINSTREAM CUSTOMER
Patagonia has now sold thousands of these pieces, and Kremer expects the ReCrafted business to grow further. But for upcycling to become mainstream, he believes it's important to create designs that resonate. Many artisan upcyclers or creative repairers have a particular aesthetic that draws attention to the fact that the garment is made from old clothes. They might choose a patch in a contrasting color, to show that it's covering a hole. "The scars tell a story," says Kremer. "People might ask questions about a patch, and you can tell them about how you skied through thorny bushes, which ripped the jacket."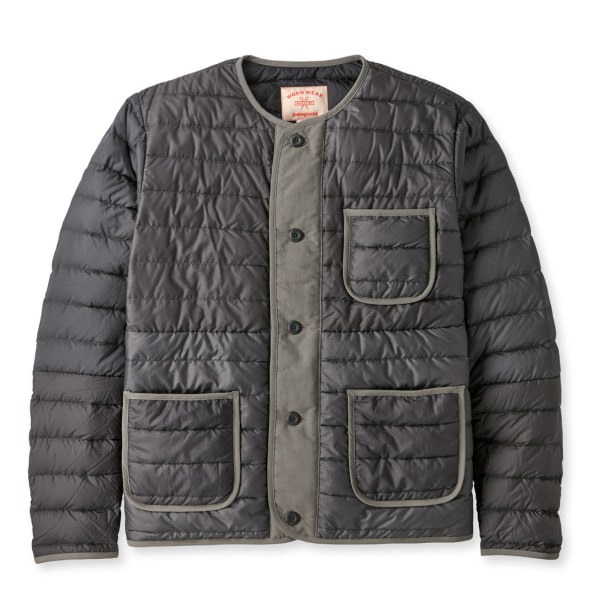 I'm someone who tends to like a minimalist, streamlined aesthetic, which is why I haven't been drawn to upcycled pieces in the past; they're often too busy or embellished for my taste. But the ReCrafted line has a number of items with classic designs, like a grey on grey down jacket with cute pockets, or a red jacket with black trim (up close, you can see the red fabric was sewn together, although from a distance, you'd never know). There are other pieces that stand out because of their unique color combinations. The pieces are one-of-a-kind but don't necessarily look that they were made from discarded clothes.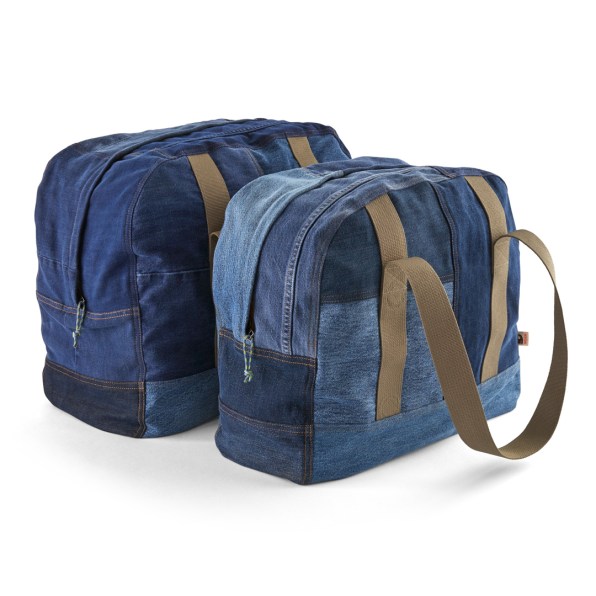 Kremer believes that young consumers are going to accelerate the upcycling revolution. Gen Z is more environmentally conscious than their older peers and are driving the popularity of secondhand and upcycled fashion. Kremer says he's heard from other fashion brands who want to learn more about Patagonia's system, so they can copy it. "We're so happy when we get these calls," he says. "We can't change the industry on our own, but collectively, we think upcycling could create a huge dent in the fashion industry's environmental footprint."
Sign up for FREE membership at https://womeninfashion.com/community/ with Women In Fashion and be part of a community of amazing women across many sectors of the Retailing & Fashion Industry.